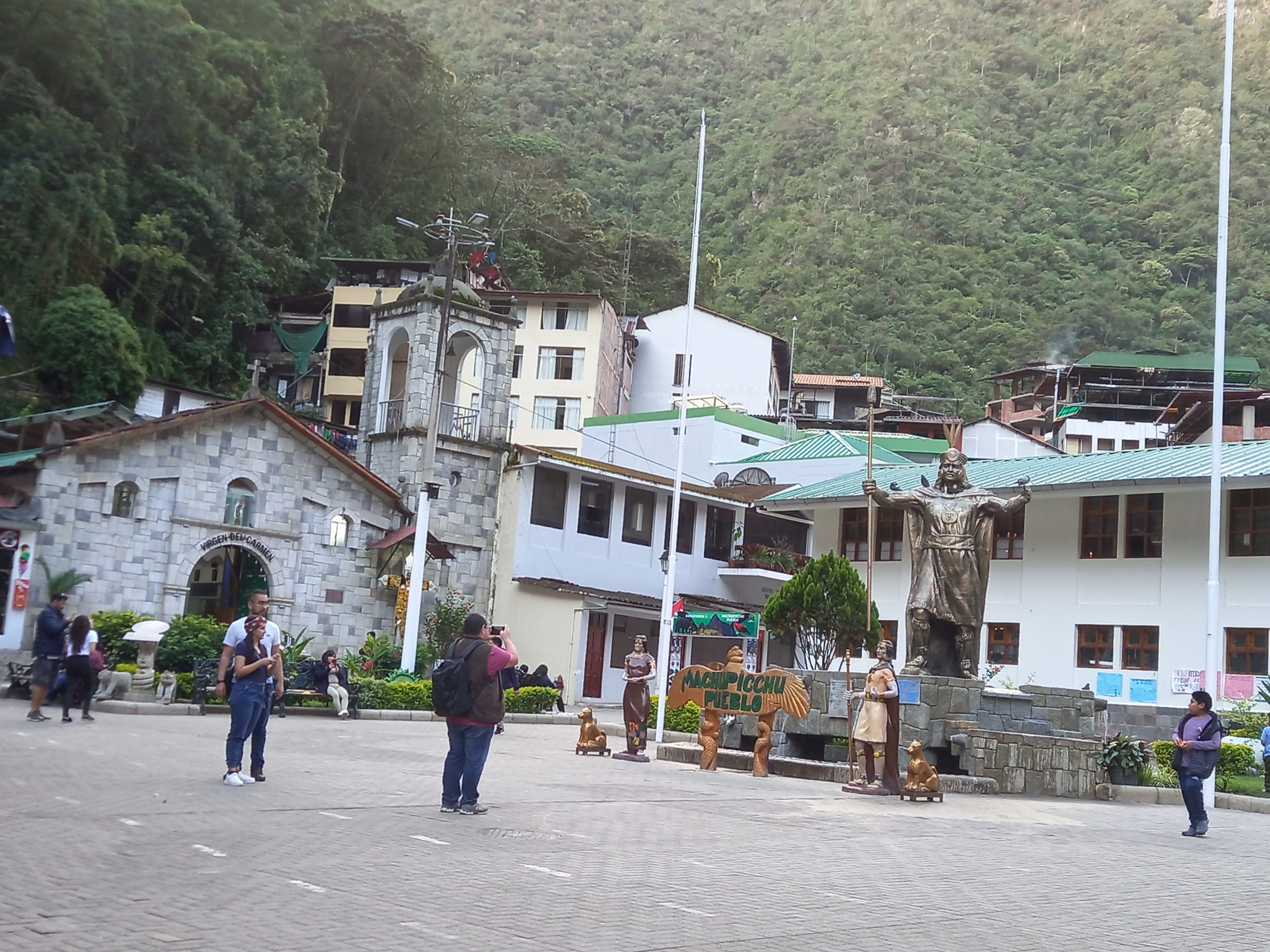 HOW TO GET TO MACHU PICCHU
How to get to Machu Picchu | How to go to Machu Picchu | Best way to get to Machu Picchu | Best Way to See Machu Picchu
MACHU PICCHU TOUR GUIDE
How to get to Machu Picchu?, To go to Machu Picchu, where do you have to go?, How to travel to Machu Picchu from Cusco?
The easiest way to get to Machu Picchu from Cusco is by train
1.-TRIP FROM CUSCO TO MACHU PICCHU BY TRAIN
How to Go to Machu Picchu:
CUSCO – DIFFERENT TRAIN STATIONS – MACHU PICCHU


Best time to go to Machu Picchu
Different train stations where to board to travel to Machu Picchu
Cusco (San Pedro Cusco Station) :
Cusco Archaeological capital of America, located at 3350 meters above sea level. Cusco is the closest starting point to the Llaqta Inca of Machu Picchu. Although it is true that in Cusco city there are still train stations, NOT all trains depart from this point, specifically due to urbanization and the danger involved in circulating in the middle of houses, however, only 2 frequencies of each company start their journey from the same city of Cusco in the station of San Pedro – Cusco. 
The San Pedro Cusco station is located 5 blocks from the main square of Cusco.
Poroy: Poroy
Station is one of the starting points for most travelers who want to visit Machu Picchu. Located in the district of Poroy in the department of Cusco, at 3499 meters above sea level, approximately 20 minutes from the center of the city of Cusco and most tourists arrive from there by bus, taxi or private service.
Urubamba:
the Belmond Hotel Rio Sagrado, so that its guests can embark and disembark from their own station.
Located in the heart of the sacred valley, specifically in the town of Urubamba
Pachar:
Station that is mostly used for transfers, that is, from Cusco to Pachar station by bus and then by train.
Ollantaytambo:
It is a train station  located in the town of  Ollantaytambo ,   Urubamba province, Cusco region,  Peru . being the last station before reaching  Aguas Calientes to reach the archaeological center of Machu Picchu .
This section is covered by the  Peru Rail  and  Inca Rail companies,  which transport tourists to visit Machu Picchu. Additionally, the "local train" service of the Peru Rail company departs from this station, which is an exclusive service for local and/or national inhabitants who use the train as an ordinary means of transport.​
While, due to the rainy season, the Poroy and San Pedro stations do not serve between the months of January to March, the Ollantaytambo station serves the whole year.​
How to get to Ollantaytambo Station? You can go by bus, taxi or private service from the center of Cusco, arriving in approximately 1 hour and 30 minutes.
Train tickets can also be purchased from the Ollantaytambo Station, because it has a ticket office to buy train tickets up to a maximum of 30 minutes before the departure time of the train.
Train companies

, best way to get to Machu Picchu

Peru Rail
Inca Rail

Tags: How to get to Machu Picchu, how to go to Machu Picchu, best way to get to Machu Picchu, best way to see Machu Picchu






TRIP BY TRAIN TO MACHU PICCHU VILLAGE (AGUAS CALIENTES)
The Machu Picchu Station, located in Machu Picchu Pueblo, formerly known as Aguas Calientes due to the hot springs at about 2,040 meters above sea level, is the place where the Machu Picchu Station is located, the last train stop before enjoying the wonder of the world.
MACHU PICCHU HOT WATERS – MACHU PICCHU LLAQTA
Once at the Aguas Calientes station in the town of Machu Picchu. You must walk 5 minutes approx. to the bus station, if you already have a bus ticket and your entry time is consistent, you can now go to the boarding line, because currently, there are also waiting lines for the following time. The bus takes you in 25 minutes.
If you arrive in the afternoon, you can buy the bus ticket at night, the office is open until 9:40 p.m.
With the bus tickets they do not have schedules, you can board any available bus, however the company's workers make sure that your entrance ticket to Machu Picchu is from the corresponding schedule.
The buses leave you 50 meters from the main entrance of Machu Pichu; Just in the middle of this year 2022, entrance 2 was opened for circuits 3 and 4, so you should know which door you belong to so as not to waste time making unnecessary queues. And finally, to enter, they recommend the visit accompanied by a tour guide    that you can get in advance in different ways.
OTHER WAYS TO GET TO MACHU PICCHU
2.- INCA TRAIL MACHU PICCHU 4 DAYS
The  Inca Trail to Machu Picchu is a hiking trail  in  Peru  that  ends at  Machu Picchu . It consists of three overlapping trails: Mollepata, Clásico and Un Día.
As LA CLASICA indicates, this is the busiest route after the train to get to visit Machu Picchu, which starts from km 82 of the Cusco Machu Picchu railway line. To get to km 82 you must take a private vehicle from Cusco or Ollantaytambo, which is more than 2 hours and 30 minutes away respectively.
Located in the  Andes mountain range , the road passes through various types of Andean environments, such as  cloud forest  and  alpine tundra, with the highest mountain pass and intersecting with the classic route before crossing Warmiwañusqa ("dead woman ») require an ascent to more than 4200 masl. Settlements, tunnels and many Inca ruins are found along the trail before ending at the Puerta del Sol on the mountain of Machu Picchu.
The trail is closed every February for cleaning.
3.- SALKANTAY TRAIL MACHU PICCHU 5 DAYS
Cusco agencies developed packages of 5 days / 4 nights.
Main access through Mollepata
The vehicular road has advanced along both ends of the old route. To the south, he advanced from Mollepata to Soraypampa, which used to be a full day's walk. To the north, it advanced to Chaullay, cutting two good days from Chaullay to Santa Teresa or from Chaullay to the hydroelectric plant.
How to go to Machu Picchu
In own vehicle
From Cuzco, it is 88 kilometers along the 3S highway (paved) to the detour to Mollepata. At this detour, you leave the main road and climb for 10.5 kilometers along a gravel road in  good condition . If you go by car, consider approximately one hour and 45 minutes.
From Mollepata to Soraypampa
If you arrive early at the Mollepata plaza (before 9:30 or 10 AM), it is highly probable that you will be able to coordinate transportation to Soraypampa with some of the tourist companies that take clients. In particular, small trucks carrying food and equipment come out, so the drivers themselves offer a space next to the load to get extra money.
From the end of the vehicular road, in the southern sector of Soraypampa (km 0 – 3900m), proceed north along a very noticeable path. You cross a ravine and after a few minutes you reach the camping area (km 0.5 – 3910m). There are spaces for tents, bathrooms and food sales. This is also the starting point to the Laguna Glaciar at the foot of Humantay.
To continue towards Abra Salkantay, there are very clear trails on both sides of the valley. This author recommends the one on the left (West) which is slightly shorter. It ascends gently to the Northeast, with an impressive view of the Nevado Salkantay (6271m) as a backdrop.
After a 4-day adventure, he finally arrives at the town of A guas Calientes, so that on day 5 he will visit Machu Picchu.
Expected time
The best time to hike in this part of Peru is from May to December, the dry season. Especially between June and August, as can be seen in the image on the right. The period from January to March should be avoided at all costs, as it is quite rainy: not only is it unpleasant to walk on a path that turns into a slippery quagmire, it also increases the danger of landslides or falling stones.
4.- MACHU PICCHU BY CAR 2 DAYS
You have a tight budget to visit Machu Picchu and you are looking for an economical option
Machu Picchu by Car, Machu Picchu by car is another way how to get to Machu Picchu, this route is carried out in 2 days and 1 night, this route starts in Cusco departing by car towards Hydroelectric, a 6-hour trip, where you take the train to Aguas Calientes Machu Picchu.
Pick up from the train station to transfer you to a basic hostel in Aguas Calientes, a hotel night in Aguas Calientes – Machu Picchu, 1 dinner, 1 breakfast and 1 lunch, entrance to Machu Picchu and guided tour in Machu Picchu.
In general, it does not include: Bus up and down to Machu Picchu, cost US$ 31 dollars, you can go up to Machu Picchu on foot, the time is 45 minutes up and another 45 down.
The cost of the complete tour is US$ 170 dollars including the train tickets for Hidroelectrica – Aguas Calientes – Hidroelectrica, (Cost 50 dollars), you can request the tour to Machu Picchu by Car without the train tickets and take the tour at on foot, the travel time on foot is 55 minutes, on the train it is 15 minutes.
The advantage of this tour, apart from the economical, is that there are spaces available every day, regardless of making the reservation a day in advance, and you will be able to take advantage of more time to visit the Inca Citadel of Machu Picchu.
5.- MACHU PICCHU CHOQUEKIRAO 8 DAYS
This is other way how to get to Machu Picchu, of the most adventurous routes, to start the trip you leave Cusco by car along the Cusco – Abancay – Lima route, before reaching Abancay, you take a detour to the town of San Pedro de Cachora after 4 hours of travel. . Cachora is the starting point of the walk, on day 2, the visit to Choquekirao is made and the walk continues in search of the Sanctuary of Machu Picchu, passing through small archaeological centers and cabins of residents of nearby villages. The arrival at Machu Picchu is on the 7th at night, to visit on the 8th, with which the entire walk is crowned.
DAY 1: CUSCO – CACHORA – CHIQUISCA
DAY 2: CHIQUISCA – ROSALINA BEACH – MARAMPATA – CHOQUEQUIRAO
DAY 3: CHOQUEQUIRAO – OPEN CHOQUEQUIRAO – RIVER BLANCO
DAY 4: RIVER BLANCO – MAIZAL – ABRA SAN JUAN – YANAMA
DAY 5: YANAMA – ABRA YANAMA – TOTORA PAMPA
DAY 6: TOTORA PAMPA – THE BEACH
DAY 7: THE BEACH – LLACTAPATA – HYDROELECTRIC STATION – AGUAS CALIENTES
DAY 8: AGUAS CALIENTES – MACHU PICCHU – CUSCO
Tags: Best Way to Get to Machu Picchu, Best Way to See Machu Picchu, How to get to Machu Picchu, how to go to Machu Picchu.